Roan J. Confer, Jr.
Attorney at Law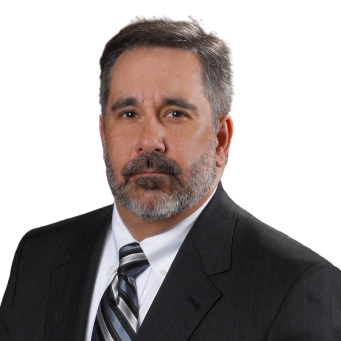 Local and Trusted Criminal Defense
No matter what the charges, Confer Law Office, P.C. takes your case seriously. I am Roan Confer, a criminal defense lawyer in Williamsport with 20-plus years of hands-on experience in the local criminal justice system. You can depend on me to fiercely protect your rights and shield you from the worst consequences.
Criminal defense is all I do. I represent ordinary people accused of crimes, from a DUI arrest or drug possession to charges of assault or financial fraud. I have a good track record of favorable outcomes, including dismissed charges, reduced charges, and alternatives that avoid jail and a criminal record. I am always thinking about the impact on your family and your future.
My vast experience in the world of criminal law makes me the legal partner you want on your side during your defense case.
As A Former Prosecutor, I Can Better Defend You
I began my career practicing civil law, then transitioned to only practicing criminal law. I served as Assistant District Attorney, investigating and prosecuting all types of misdemeanors and felonies. I was later appointed by the District Attorney as Executive District Attorney to manage the office and the Assistant District Attorneys. Further, I was appointed as the supervising attorney for the County Drug Task Force, which involved approving search warrants and directing prosecution of drug cases. I was Specially Appointed as a Deputy Attorney General for the state of Pennsylvania to conduct grand jury investigations and cross-designated as Assistant United States Attorney in federal prosecutions.
Since 2005, I have been in private practice, defending the accused in the Williamsport Area and all of Central Pennsylvania. For many years I was a member of The Federal Criminal Justice Act (CJA) Panel accepting cases defending people charged with offenses under federal law. My extensive experience in state and federal courts works to your advantage. I can firmly assert your rights and gauge when your rights have been infringed. Because I know how police and prosecutors build a case, I can identify the weak points when forming your defense strategy.
Hard Lessons At College?
I regularly represent college students – local grads and young people from all over Pennsylvania and beyond – facing criminal charges. I know there's more at stake than a night in jail or a hefty fine. Some convictions can trigger suspension or expulsion from school, nullify scholarships or financial aid, or bar the way to certain careers.
I am a firm believer that one poor decision should not brand a person for life. If your son or daughter is in trouble with the law, I will do everything in my power to prevent it from ending their college education or hampering a bright future.
Ready To Protect You
My clients appreciate my work ethic, tenacity, and attention to detail. I welcome people of all ages and all walks of life. If you or a loved one are facing criminal charges, contact me online to arrange a consultation.
Bar Admissions
Education
University of Florida Levin College of Law

Graduate Tax Program Courses

J.D. - Widener University Commonwealth Law School, 1996

M.S. - London School of Economics, 1989

B.S. - University of Pittsburgh, 1988

Honors: Dean's List, Omicron Delta Kappa National Leadership Honor Society

Majors: Philosophy, Politics & Economics
Professional Associations
National Trial Lawyers (NTL)

Pennsylvania Criminal Law Top 100 Trial Lawyers

National College for DUI Defense (NCDD)

National Association of Criminal Defense Lawyers (NADCL)

Pennsylvania Association of Criminal Defense Lawyers (PACDL)

National Organization for the Reform of Marijuana Laws (NORML)

American Constitution Society (ACS)

American Civil Liberties Union (ACLU)

National Coalition to Abolish The Death Penalty (NCADP)

National Lawyers Guild (NLG)

American Bar Association (ABA)

Pennsylvania Bar Association (PBA)

Lycoming Law Association (LLA)

Amnesty International
Past Positions
Lycoming County District Attorney's Office, Executive District Attorney, 2002–2005

Lycoming County District Attorney's Office, Assistant District Attorney, 2000–2002

Merrill Lynch, Financial Consultant, 1999–2000
Practice Areas
Pennsylvania State and Federal Criminal Law

Drug Offenses (Possession, Delivery, Possession with Intent to Deliver, Manufacture)

Wiretap Act

Grand Jury

Simple Assault

Aggravated Assault

Criminal Trespass

Burglary

Robbery

Embezzlement

Homicide

Manslaughter

Death Penalty Cases

Sex Offenses

White-Collar Crimes